Kristy Schirmer  BHSc, MPH
Kristy has 15+ years experience working in health promotion and public health in South Australia and London. She has worked across a range of topic areas from blood-borne viruses, obesity, youth health, mental health, tobacco and breast cancer. In 2013 Kristy founded Zockmelon, a health promotion and social media consulting business to help public health organisations use social media effectively. Kristy is not only a skilled and experienced health promoter she is also a lively speaker and engaging presenter. Kristy was awarded the Public Health Association of Australia and Australian Health Promotion Association (SA Branches) South Australian Primary Health Care Practitioner in 2014. In 2018 Kristy was recognised as one of '40 Under 40′ business leaders in South Australia by Deloitte and the Adelaide InDaily.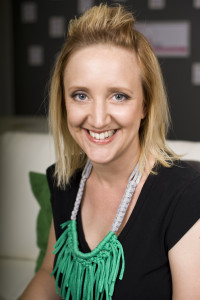 James Howlum  BEng (Hons) Computer Systems
If you want some friendly and honest advice on your health app, James is your guy. With over 15 years of software development experience, he provides expert advice and consulting on technical solutions that improve health.