Words from our clients
With extensive health promotion experience, I speak your language!
Words from our clients
With extensive health promotion experience, I speak your language!


Kristy has personally mentored and supported me to improve my use of social media in my recent Local Government elections. Not only did the support build my online presence but ultimately led to my successful election as a councillor in 2020. I could not be more thankful for Kristy's personal support.
Cr Samantha Bradder
Thanks so much for all your help, and your knowledge. Thanks also for sharing it in a way that makes it affordable and accessible to little (and rural) organisations like ours! I have become a Zockmelonite, spreading the word, particularly in our region amongst our PCP's and all their partner agencies!
Nicki Renfrey, Central Victorian Primary Care Partnership
I have worked with Kristy in three capacities- through her online Health Promotion Social Media School course, in a one on one consulting and she presented for us on Social Media Essentials. I would highly recommend Kristy; she is warm and personable as well as being talented and professional. She asked very useful questions that opened up a deeper understanding of the value of our product and started us onto feeling clear on how we can communicate this to our audience. Her advice on social media specifics helped us to navigate the platforms with more clarity and confidence. As a presenter, Kristy created crisp and clear content and delivered it with heart and professionalism. 5 sparkly stars for Kristy and Zockmelon.
Laura King, AEP APD, Education in Exercise
We have been working with Kristy for more than 3 years now on a range of projects. Kristy most recently has helped us develop our organisation's communication strategy and provides ongoing coaching and mentoring for our small policy/communications team. Previously, Kristy provided advice on specific project communication plans and helped us utilise our social media to be more targeted in reaching specific audiences. Without her advice, our reach and outcomes would not have been so successful. I would highly recommend Kristy, she is an absolute joy to work with and her expertise has enabled our small organisation to grow and develop a professional communications approach that we just couldn't have done on our own.
Sue Pope, Deputy CEO, QNADA
As the owner of a busy Occupational Therapy practice with several social media channels and no dedicated social media officer, last year I found myself in the awkward position of feeling like I was simultaneously drowning in social media while also underutilising it.
I knew I had to find a way to make my social media work better for myself and my business, so I turned to Kristy Schirmer of Zockmelon.
Kristy was so incredibly patient and understanding with us during her consultation, painstakingly working her way through our list of more than a dozen discussion points! Her advice proved so fruitful, it enabled us to streamline our social media presence, create a more cohesive brand and be able to focus on the themes and messages we really wanted to take to our community.
As an allied health practice owner I also appreciated Kristy's background in public health and health promotion. She understood the unique demands and restrictions of representing a health business in the social media world.
I would highly recommend her services to any other business, specifically those in the health and allied health industries.
Sarah Hausler, Principal Occupational Therapist and Director, Bloom Wellbeing Occupational Therapy
Thank you for your fabulous presentation at our conference. You were awesome! It was informative and inspiring. Just what I expected!
Melanie Smith, Executive Officer, Active Ageing Australia
Thanks so much Kristy for much a wonderful training session – we were all very inspired and got a lot out of it.
Julia Thompson, Communications & Events Officer, Women's Health Barwon South West, Women's Health Association of Victoria Communications Sub-committee
I was coordinating a media campaign associated with a large randomised controlled trial I am managing. Following the media release and television coverage, I required swift advice about how best to leverage this media interest to increase participant recruitment. Specifically, this meant I needed help with promoting accurate coverage via Twitter, LinkedIn and Facebook.
Kristy made herself available at short notice following the television story broadcast and identified and prioritised areas that required an immediate response. For example, the posting of the television coverage by the media outlet to Facebook had already led to some misinformation in the public comments.
We quickly worked together to identify a pathway for resolving this issue and promoting accurate information about the randomised controlled trial to the general public including how to link back to the participant recruitment channels. Kristy was able to remotely guide me through this process and I then implemented the approach which we finalised during our phone call.
From my description of our previously established social media presence, Kristy rapidly identified and clearly communicated a risk that required immediate resolution. She was then able to outline the process I was required to take to resolve the issue and provided a suggested timeframe that I should allow.
Kristy's advice has led me to a much deeper understanding of the intricacies of social media work and importantly, where to go for help. She also enhanced my knowledge of risk areas in the social media health promotion area and how to avoid and manage these.
I would absolutely recommend Kristy and Zockmelon to others who wish to establish and manage a social media campaign. Kristy was patient and detailed in her provision of advice and followed up specific issues with me to ensure that I had resolved them.
Sincere thanks to Kristy for your responsive and expert advice!
Elissa Mortimer, Research Fellow, Flinders University of South Australia, College of Medicine and Public Health
Kristy provided a half day training day for the team which was invaluable.  Workshopping the character and narrative of our social media page in this training has ensured we will move forward with a consistent approach, style and message.  I would highly recommend this workshop to anyone working in the health promotion industry.  Not only is Kristy engaging in her delivery style, most importantly she comes from a health promotion background so understands the industry and the use of social media in this space which was what was of utmost importance to me.  Feedback from the team has been really positive – everyone found it very engaging and interesting and one long standing staff member and experienced health promotion practitioner stating it was the best training she has ever been too.  
Emma Dunstan, Health Promotion Team Leader  
Kristy presented a fantastic workshop for our community managers and social media officers in SA Government group. Kristy provided a brilliant overview on how we could use live streaming in the workplace, including some of the highlights, benefits and risks associated.  I highly recommend getting along to one (or more!) of Kristy's workshops as you'll get some great practical and thoughtful advice.
Kate Walker, Department of the Premier and Cabinet, Government of South Australia
Thank you for providing the opportunities for all us health promoters to keep up to date in a fast moving social world. Especially important when all those big businesses are all over it. Absolutely loved your course, loved the content and delivery methods. Found it very clear and inspiring! Well done and thank you!
Talia Blythman, Project Officer
Let's work together
Whether you need to run through your social media strategy, want training for your team, would like more information about our 6-week online course, or looking for a speaker for your next conference, let's connect.
Let's work together
Whether you need to run through your social media strategy, want training for your team, would like more information about our 6-week online course, or looking for a speaker for your next conference, let's connect.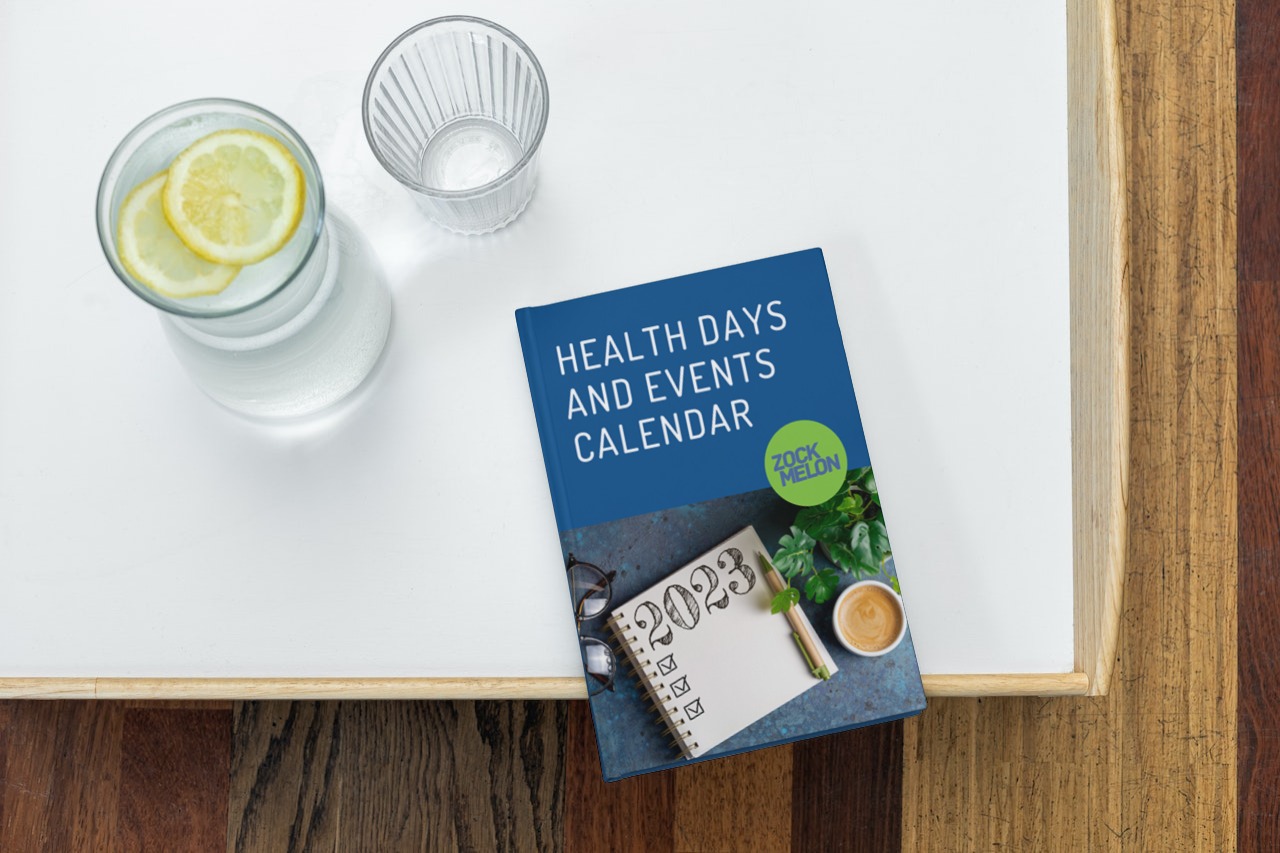 Let's stay in touch.
Grab the 2023 Health Days & Events Calendar