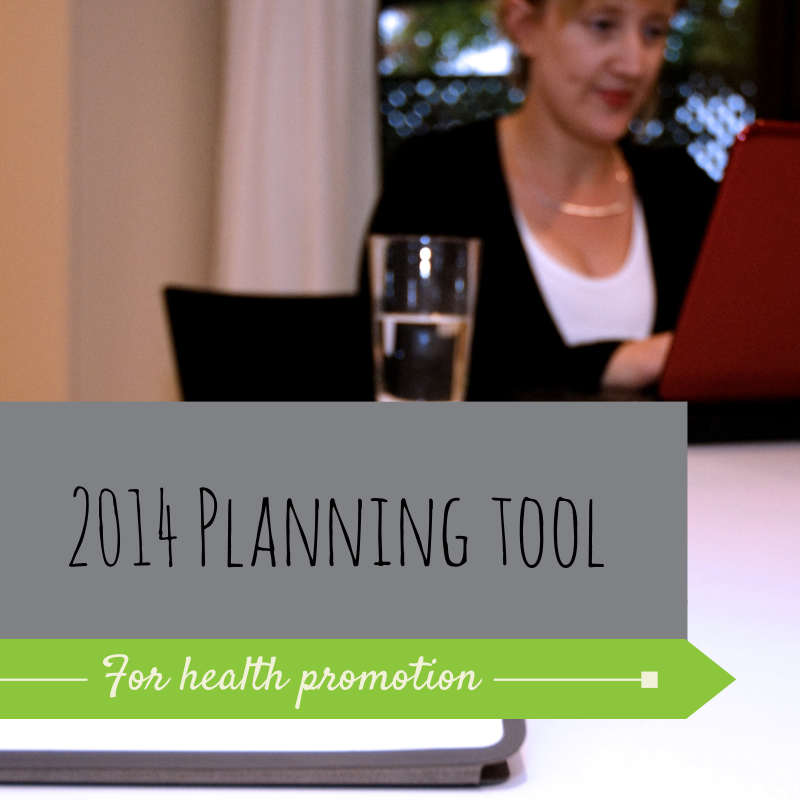 We love to plan here at Zockmelon, and are yet to meet someone who works in health promotion who doesn't love a planning tool!
We encourage you and your health promotion or public health team to do the same with our 2014 reflection and planning tool.  This is not a tool for your projects per se.  Rather it is a tool for you as the practitioner and your team.  This is designed to act as an adjunct to existing performance development plans your organisation may already have in place.  This plan addresses areas like coping with uncertainty (common with health promotion funding), personal health and wellbeing, professional development and efficiency.  It aims to inspire you to get the most out of your job in 2014.
Step 1:
Email this planning tool to your team members.
Step 2:
Download and print the PDF 2014 Health Promoters Planning Tool  and complete individually when you have some quiet time, on the bus or over a coffee.  As much as we love technology, this planning tool is much nicer to complete without the distraction of screens.
Step 3:
Get back together as a small and/or large team to discuss your answers, and develop answers for your team for the year.
Step 4:
Include accountability for your actions in your regular team meetings or create special meetings to progress your actions every 2 months.
Step 5:
Let us know how you go!  We would love to hear from you.
The reflection and planning tool starts here, after a deep breath, with a good pen and coffee to match.
Printable version to download: 2014 Health Promoters Planning Tool
Kristy Schirmer, Principal Consultant